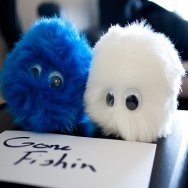 Case Example: "We argue constantly."
[setfeatureimage img='2012/06/2574628438_34acc2840f1.jpg'][setmeta name="title"]Gay Couples who struggle being in each other's company «Case Example»[/setmeta][setmeta name="description"]What happens when a couple who argue constantly come into couple counselling[/setmeta]These couples come to me as a last straw: they constantly argue and fight (perhaps not constantly, but it can seem as if it never ends).
When asked to describe the arguments, a couple can get a better sense of the purpose of their aguments.  Perhaps it's a way to keep the relationship passionate (particularly if sex isn't happening).  Perhaps it's a way to keep the relationship from changing, such as an intimacy-regulator.
Hypothesising about the purpose of the arguments – treating the arguments as a symptom of something yet unknown – can be helpful.
Once understood, the couple can find new ways to rebuild their intimacy and trust (usually finding that the arguments diminish or take on a different purpose or quality as time passes).
Contact Dean today…