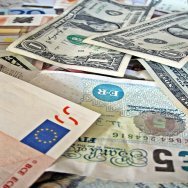 Dean Richardson's fees for LGBT couple counselling.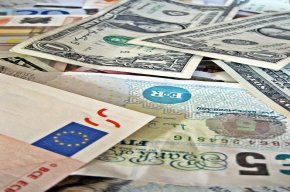 I have a rather innovative approach to couple counselling fees: 
both of you are invited to propose a per-session fee that you both can responsibly afford
.
I offer a suggestion as to a fee to think about, but (from a point of view that mirrors our approach to couple counselling) the fee both of you pay should be a value that both you and your partner have discussed and agreed upon.
I can help with that discussion too.  If you both believe that there is a counselling fee that better matches your income & expenses, then this is the fee that we will negotiate upon upon.
I also realise that couples come into counselling sometimes under great stress – and fee discussing is difficult at that time.  So, I commit to reviewing the fees at any stage of the therapy work, if this helps the both of you.
Costs of LGBT Couple Counselling.
Suggested Per-Session Fees.
Suggested Fees
Face-to-Face Counselling:
£65
$120
€90
Skype Counselling:
£60
$110
€83
Group Counselling*:
£25
$46
€34
Reduced scale:
£25‑£60
$46‑$110
€33‑€85
Fees are per couple/per 50-minute session.
*Groups fees are per-person, per 90-minute session; groups are made of a maximum of up to 8, and a minimum of 4 attendees (eg polyamorous relationships).
*I offer an unusual way to charge fees: the cost per session will be what you and your partner can responsible afford.
To give you an idea where to start, I've offered some suggestions in this table. These would be per-session fees if both of you were in full-time employment.
Because not every gay couple's income is the same as the next gay couple, if you and your partner find that my suggested fee would be impossible afford, you might find the following section helpful in figuring out your reduced scale fee…
Calculating a counselling fee you can both responsibly afford.
If you and your partner would struggle to afford for my standard fee for weekly counselling sessions, then I would like to invite you both to discuss & negotiate how you might adjust your expenses in order to afford counselling.
Relationship Counselling is a temporary expense and is payable only whilst you and your partner are in therapy.
There may be circumstances where you cannot afford couple counselling AND (say) an expensive weekly outing to your favourite gay clubs – so you may both firstly have to discuss temporarily reducing your expenses during couple counselling.
If you find my suggested fee would be difficult for you both to responsibly afford, then consider this process:-
How to work-out an alternate fee.
Figure out your combined monthly income (eg work income, private income, bank interest etc).
Deduct essential expenses from your income (eg food, heating, rent/mortgage, work fees: travel, child-care etc).

Do not deduct

 social or 'luxury' expenses (eg going out to the pub each night, spending on clubs, other entertainment, holidays, socialising, treats, and perhaps, that new outfit that you have to buy each a month…).
Take (1) minus (2) and divide this by 5.
If  the number you get is
less than my suggested fee
, then I welcome you both arranging a fee that you can both responsible afford.
Example 1:
Combined Income = £2,500.
Essential Expenses = £1,350.
Total (Income – Expenses) = £1150.
Divide total by 5 = £230.
£230 > £65 – I would expect you to offer a fee around my suggested rate or more.
Example 2:
Combined Income = £800.
Essential Expenses = £550.
Total (Income – Expenses) = £250.
Divide total by 5 = £50.
£50 < £65 – I would invite you to negotiate with me a fee you can responsibly afford.
The rational behind my policy: If I am going to work with your relationship in therapy for a fee less than my suggested rate, I will invite you both to introduce some kind of financial management in return for me giving up a portion of my fee during the counselling work.  Deciding what to sacrifice, financially, might be difficult for you both – and as a couple counsellor I will be happy to meet with you help you both work through this (after all, how a couple manage money is a part of how your relationship works … or doesn't).
Come and talk it over with me…
How to pay.
I ask to be paid every session and before the beginning of the next session. If you and your partner would prefer to pay monthly or by another method we can arrange this too. Paying in a non-British/foreign currency is supported, and is handled by my PayPal account.
Payments can be made online, by card, bank transfer, cheque or cash.
See here for more information about paying by card or bank transfer.
Contact Dean today…
---