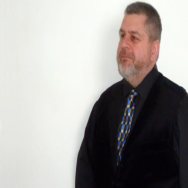 About Dean Richardson.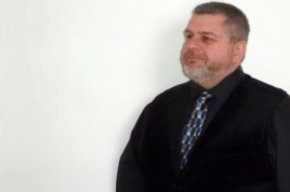 Fortunately, nowadays there are fewer counsellors who say that they won't work with LGBT people.  Whilst this is a blessing, there are still counsellors who are not specifically qualified in couple counselling… and even a significant number of those counsellors have little or no experience in working with gay or lesbian couples.
Hello – I'm Dean Richardson and I am an actual gay couples counsellor, qualified to work with couples and actively working with gay, lesbian, trans* & mixed-sexuality couple relationships. Spot the difference! 😉
My private practice is centred in the South of England (Portsmouth, Hampshire) where you and your partner can meet with me in Havant (map of Havant/PO9 area). I also work online via video counselling to meet with LGBT couples through using Skype's "group chat" free video conferencing software.
Why consider Dean Richardson as your gay couple counsellor?
I'm a professional gay couple counsellor, practising since 1999.
I am an accredited and registered counsellor with the National Counselling Society of Great Britain [Registration #NCS15-02454].  As the UK has no therapy-licensing scheme in law, the accreditation process and registration verifies my substantial training, experience and ongoing commitment to maintaining and furthering my standards in counselling practice and ongoing professional development.
I work privately, not being tied to any single insurance company provider nor to any NHS counselling schemes.
I'm appropriately qualified, experienced, insured & supervised adhering NCS Ethical Framework.
I have worked with all sorts of gay & lesbian couples via Skype, some of whom were calling from the areas of :-
London, UK.
Birmingham, UK.
Los Angeles, USA.
Bejing, China.
Germany.
France.
India.
Canada.
… and Face-to-Face couples, some of whom were from around:-
Birmingham.
Bournemouth.
Brighton.
Chichester.
Emsworth.
Guildford.
Hove.
Portsmouth.
London.
Southampton.
Pages: 1 2 3 4 5 next page »
---