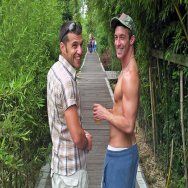 Gay Couple Counselling offers effective systemic, psychodynamic & cognitive behavioural approach (CBT) solutions that, for decades, have provided effective transformations for couple relationships.
Gay men and lesbian women are just as capable of managing relationship-conflicts as any other couple. Many of us, though, were disadvantaged in the way we were brought up in heteronormative, gay-unaware or gay-intolerant  families.  Sometimes, our attachment styles were disturbed leaving long-term intimacy difficult.
In Gay Couple Counselling we can work on:-
Communication & Listening Skills.
Learning how your relationship 'systems' work and how to dynamically interrupt & repair faults.
Understanding what your arguments are trying to achieve.
Understanding how your 'baggage' triggers his/hers 'baggage'.
Learning differences between Intimacy, Sex, Love & Affection.
Building a set of couple-skills to last your lifetime.
It takes courage to bring your relationship into counselling. It will be our honour to work with you.
Read More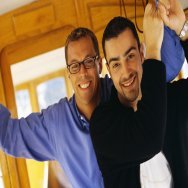 What is Gay Couple Counselling? Why would a gay or lesbian couple choose this therapy? How does couple counselling help? What are the unique attributes to LGBT relationships? These and more questions answered here…
Read More