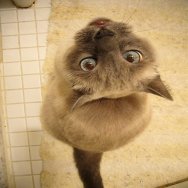 Information GayCoupleCounselling.com collects.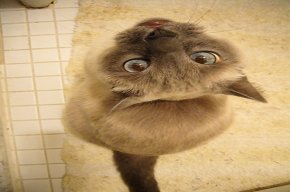 During an assessment for counselling, information about you, your partner and your relationship is taken in order to assess if couple counselling is an appropriate therapy for you both.  This information collected face-to-face and is not collected through this website (eg via an online survey). Other information that you may be asked to give is, for example, when you use the Contact Me facility of this website, where you will be invited to give a name that your therapist can use to refer to you, an email address or telephone number so that we can return your enquiry.
What GayCoupleCounselling.com does with your information.
Your personal information is kept on paper, not on computer, and in a locked cabinet.  Should your information be included  in any statistics (eg "number of people applying for therapy during a particular period") your identity will be kept entirely anonymous and you will not be referred to specifically.  We do not use your information in any "mailshot" form of software, and we will not use your contact information to advertise  services.  Nor will your information be passed on  to anyone else.  We do not use your information for marketing nor advertising.
How GayCoupleCounselling.com may contact you (email, telephone, writing).
We do not send unsolicited emails.
If we receive a message that has been sent using your contact address, we cannot know this, and we will respond as if all enquiries are legitimate.
We will only contact you whilst you are in therapy with us – for example to notify you of a change or cancellation of appointment.  We may use your email address, telephone number or home address (by writing) as appropriate.  After you have finished counselling we will not arbitrarily contact you again unless we have a very good reason to do so, or you have invited us to do so for a particular purpose (such as resuming counselling).
You may request that we specifically do not contact you.
How GayCoupleCounselling.com protects your information.
We use a variety of methods to protect your information online.  This includes the use of secure socket layers (SSL) which is a technology that encrypts your data as it is transmitted to our server.  Also, we may use digital methods of encoding your information to protect your privacy – such encoding your information so that it cannot be identified.  Your personal details that are kept on paper will be shredded after 7 years of ending therapy with us.  The length of time is in case your therapist is required to refer to the casework (eg by law).
How GayCoupleCounselling.com uses cookies.
This website will store cookies into your browser in order to enhance your personal experience of the web site.  This also allows us to monitor how our website is found and used so that we can spot any gaps (eg repeated search for information we have not yet provided).
Tracking cookies cannot be used to identify you directly.  If you choose, you can disable the use of cookies by instructing your web browser to reject them (refer to your browser's documentation).  As a warning, through, this website may not be able to operate fully if you do this.
Website visitor tracking.
Since 26th May, 2012, websites must inform their visitors what kind of cookies are stored in their browsers. GayCoupleCounselling.com uses Piwik to generate anonymous website statistics – this helps us  learn if the information we offer on my website is being read, and helps us recognise if we need to modify any information so that it is current and helpful.
If your browser supports 'Do Not Track', and you have this switched on for this domain, Piwik has already stopped tracking your visit.
Alternatively, if you're not using 'Do Not Track', to stop Piwik recording anonymous data about your visit use this form: 
Third party contact.
GayCoupleCounselling.com does not make your information available to any third party with two exceptions:-
(With your permission) Your therapist will refer to your case during their supervision consultation – usually this is by only your first names.  The supervisor will not know you – but if initial checks show that the supervisor does or may know you another supervisor will be chosen for this case.
(Without your permission) If the law requires that your therapist breaks confidentiality – such as if you were intending to harm someone or yourself, commit an act that would break the law such as terrorism.  Your therapist will endeavour to speak to you before any action is taken, but the law may prevent your therapist from doing so.
These matters will be discussed with you both when you come for an assessment for counselling.
Skype Video.
Skype has a position on confidentiality which may effect some couples' decision to participate in Skype video-conference couple counselling.  A version of Microsoft (the owners of Skype)'s policy on Skype is here: http://memeburn.com/2011/07/microsoft-and-skype-set-to-allow-backdoor-eavesdropping/
Children's online privacy.
GayCoupleCounselling.com's web site and counselling services are only available to those 18 years and over.  Children may read through the web site, but may not use my service.  Should any person under the age of 18 apply use our services (i.e., by giving false information about their date of birth) requests for use of the service will be declined – though any contacts may be referred to the appropriate support services.
Your consent.
By using GayCoupleCounselling.com you consent to our privacy policy. This policy was last amended on 1st June, 2012.
Contacting us.
---