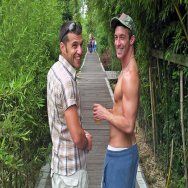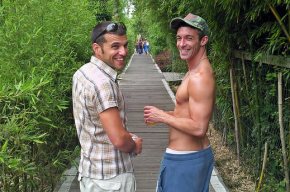 Gay men and lesbian women are as capable of managing relationship conflicts as anyone else.  Through, many of us are disadvantaged by the way we were brought up in heteronormative, gay-unaware or gay-intolerant families.
It's stereotypical to think of gay couples as destroying their relationships the moment emotional lives become complicated. 'No baggage…', 'sorted…', 'no strings…' are common phrases seen on gay dating services – and their use are telling of deeper issues  than a simple need for an "uncomplicated" relationship.
GayCoupleCounselling.com provides therapy services for the distinct needs of gay & lesbian couples.  We'll resolve disturbing histories, perturb repeatedly unhappy behaviours, improve trust & increase relationship intimacy…
Why choose Couple Counselling for Gay Relationships?
The choice to bring your relationship into counselling can be a courageous one.
Men who struggle to be in partnership with another man.
Women who struggle to be in a partnership with another woman.
Men and women who fall in love with someone who's sexuality is dissimilar to their own.
Often, LGBT couples begin their relationship with expectations of a partner based upon a heterosexual parental template. WE who have been htought up in a gay family are of the minority, therefore it's quite right that the only templates of relationships come from heterosexual parents.  For the most part, as children many of us have been living  as "the enemy within".  Even when we have "come out", many of our families have had to adjust to embrace us … and if they have had to adjust this suggests they were living a non-gay/heteronormative family life-style to begin with.
What we bring into relationships include:
Baggage from our pasts.
For some – the ingrained message that 'we are not normal'.
Our relationship-templates learned from our non-gay families.
How our parents resolved (or not ) their relationship conflicts. 
Our relationship-templates quietly learning from a heteronormative family.
We work on our relationships to make them successful – and sometimes we need a little help from someone whom we can trust.
Pages: 1 2 3 next page »
---