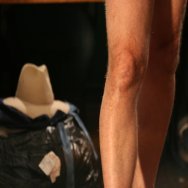 What is gay couple sex therapy for LGBT relationships?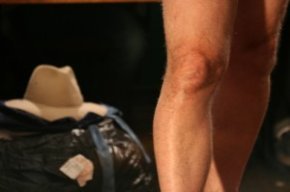 Gay couples in a relationship can experience sexual problems in their partnership just as much as anyone else. Working with an experienced gay couple therapist on sexual & intimacy matters can help the couple relieve their distress, find ways to talk about it and discover new to improve their sex lives and intimacy.
There's not an awful lot – if any – of sex education in schools about gay or lesbian intimate relationships.  Chances are this won't improve for sometime yet.  Is it any wonder that gay men and lesbian woman have to figure out sex lives for themselves – and struggle when their sexual relationships seem incompatible?
At GayCoupleCounselling.com – we'll give you the tools to help you talk about intimate sex matters in the safety of the therapy session … AND to take into the privacy of your your own home.
GayCoupleCounselling.com helps focus on "secondary" sexual problems.
If we're talking about sexual dysfunction, then "secondary" dysfunction refers to emotional blocks and difficulties to sex.  This is different to primary sexual dysfunction which is about physical causes (eg a prescription from a GP for Viagra may be helpful to a gay man to address a primary sexual dysfunction).
Working with a gay sex therapist, secondary sexual intimate problems can be addressed such as:-
Secondary Impotence (inability to achieve or maintain an erection – an emotional problem).
Premature ejaculation (where training techniques may be helpful).
Uncomfortable or impossible penetration (problems experienced by both gay men and lesbian women).
Inexperience of same-gender sex.
Vaginismus.
Difficulty/inability to orgasm.
Partners have different sex drives
Partners have different concepts about what is "good" sex.
Sexual fantasies not matching up to reality
'Lesbian bed death' (long-term emotional intimacy interferes with sexual intimacy)
Body dimorphism (self-worth/self-esteem issues).
… and many more issues.
Pages: 1 2 next page »
---
Pages: 1 2