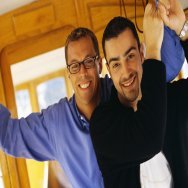 Pages: « previous page 1 2 3 4
Getting Started with Gay Couple Counselling.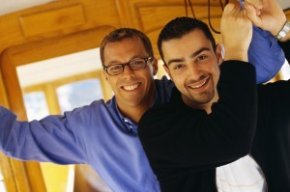 Here's our version of the easy starting-process:-
Make contact with us (clickie…) – suggesting a day/time and location for your initial appointment.
We will respond provisionally offering you your initial appointment's time & location … or an alternative set of days/times/locations … and the name of your counsellor (f you haven't requested a specific one).
Once the initial appointment is agreed, you will pay a deposit (approx 50% of your session fee).
Once received, your deposit confirms and secures your first appointment.
You then both meet with your counsellor to run through your first session (the assessment for couple counselling).
Some thoughts:-
Further sessions after the first one are not compulsory – your counsellor will talk with you about this during the first session.
You are not obligated to attending a minimum or maximum set number of sessions.  We work according to the focus discovered & agreed in the assessment process.
Counselling is a voluntary process – ending counselling can happen at anytime you and your partner wish – although we hope that we have firstly addressed the initial focus of your relationship problems.
How long counselling takes depends upon the focus for counselling, and how your relationship navigates through the problems in therapy towards a better outcome. Some cases turn out to be brief (eg 6 sessions) some cases develop into work that lasts a number of years – but this is always at the concent of the couple.
If your partner does not come back to counselling at any time,  your therapist will discuss with you (the remaining partner) your options.  As the original agreement would have been for couple counselling, an absent partner will change this agreement.  One option may include working for, say, up to six sessions to bring to an end your couple counselling work (albeit with an absent partner) before you move to an individual therapist.  This will be discussed with you should this happen.
Read about setting up an appointment…
---