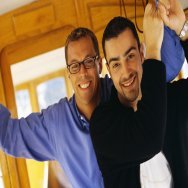 Pages: « previous page 1 2 3 4 next page »
Costs of Gay Couple Counselling Sessions.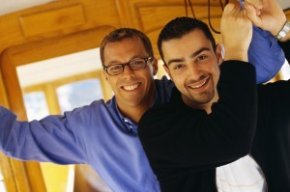 An important consideration for gay couples seeking couple counselling is the per-session therapy fees.
By default, sessions are held regularly/weekly, on the same day, at the same time, and with the same therapist. This provides a helpfully containing therapeutic relationship in which the therapy work is done.
Regarding costs, at Gay Couple Counselling we offer an interesting proposal regarding money: we suggest a standard suggested fee but invite you and your partner to discuss with us what you can responsibly afford for regular weekly sessions.
For some gay couples, both employed and with a steady income, our standard suggested fee will be easily affordable.
For some couples their income may make private couple counselling difficult to afford.
Gay Couple Counselling will try to work with any gay couple, regardless of your income, and so we offer to work on a Sliding Scale. This is where you and your partner may discuss a revised fee that you can both responsibly afford for weekly couple therapy.
Read more…
Pages: « previous page 1 2 3 4 next page »
---