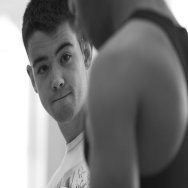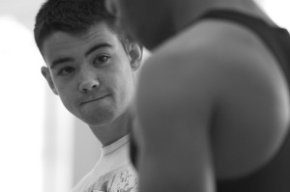 It's not uncommon for gay and lesbian couple relationships to become successful over long distances.
Whether the couple began through meeting online through services like Grindr, Gaydar, Qrushr Girls etc, or began through meeting in person whilst on holiday, gay men and lesbian women can find themselves in love with someone who lives in a different country (or a different town).
And just like all other long-distance relationships, as gay and lesbian people we suffer the struggles to get into the country of our loved one.
But unlike heterosexual couples, our long-distance relationships can struggle to have our relationships and their loved ones recognised by the country to which we wish to emigrate.
Our relationships pose a unique set of conflicts and stresses that can damage our intimate couple relationships.
Counselling for LGBT Long-Distance Relationships.
Why? Well, couples in long-distance relationships can suffer the same struggles and conflicts as couples who live together.
Long-distance LGBT relationships can struggle with a unique set of problems, specific to living in different countries (or different towns).
Maintaining a non-physical relationship over Skype can be difficult (but can be creative!).
LGBT couples in long-distance relationships need to learn how to communicate in different ways than from couples who are living together; Gay Couple Counselling can help with that.  When the relationship is struggling to stay together, consulting a qualified gay couple counsellor can be a great help to keeping the relationship going.
Conflicts in Long Distance Relationships.
How familiar do these problems seem to you … we tackle matters like this in a majority of cases:-
Learning how to understand your partner (and avoid assumptions about what's being said to you).
Learning how to stay with a conversation when topics become difficult.
Learning how to offer support to your partner, even when you're feeling low yourself.
Learning courage in how to ask your partner about things (things that, perhaps, seem easier to assume).
Learning about closed-relationships & open-relationships and how to discuss and negotiate a successful long-distance contract.
Begin Counselling for Long Distance LGBT Couples.
Dean Richardson specialises in therapy for gay couples in long-distance relationships. Dean's intention is to make counselling for gay couples in different countries (or same country, different towns) easy to understand and easy to begin.
It's important that you both can make an informed decision about counselling – Dean will help you both with that.
Not until you and your partner are sure that you want to try counselling will you begin with a one-off session.
Skype LGBT Couple Counselling.
Long-distance couple counselling is achieved through Skype video conferencing  … so you and your partner will need a Skype account, a device capable of running Skype software, and a place of privacy for 50 minutes a week.
Come and say Hello!
So, simply say "hello" and tell Dean what you and your partner are looking for.  Dean will email you with options to think about and we can discuss arrangements from there.
---