Counselling Locations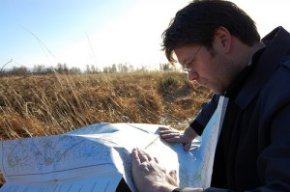 GayCoupleCounselling.com anticipates adding further locations as new therapists join our organisation.  
Each individual member therapist practices in their own locations.  Meanwhile, we are currently offer counselling for gay & lesbian couple relationships in two main locations:–
Worldwide: Skype – Gay Couple's Video Counselling.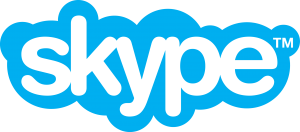 For those couples who cannot travel to a therapist's private practice, or who are in long-distance relationships, you can work with a gay couple counsellor via online video counselling – using Skype Group chat.
Read more about Gay Couple Counselling via Skype…
Hampshire (UK): Gay Couple's Counselling in Portsmouth, Great Britain.
Dean Richardson's
private practice is based on the south Hampshire coast in
Havant
 (North of Hayling Island, east of Portsmouth, Hampshire, UK), in a pleasantly peaceful building discretely located away just off the central town centre.  Easily accessible by train, bus and car.
Read more about Gay Couple Counselling in Hampshire, UK…
---
Sex Therapy for Gay Couple Relationships
What is gay couple sex therapy for LGBT relationships?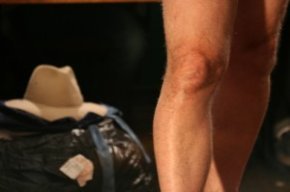 Gay couples in a relationship can experience sexual problems in their partnership just as much as anyone else. Working with an experienced gay couple therapist on sexual & intimacy matters can help the couple relieve their distress, find ways to talk about it and discover new to improve their sex lives and intimacy.
There's not an awful lot – if any – of sex education in schools about gay or lesbian intimate relationships.  Chances are this won't improve for sometime yet.  Is it any wonder that gay men and lesbian woman have to figure out sex lives for themselves – and struggle when their sexual relationships seem incompatible?
At GayCoupleCounselling.com – we'll give you the tools to help you talk about intimate sex matters in the safety of the therapy session … AND to take into the privacy of your your own home.
GayCoupleCounselling.com helps focus on "secondary" sexual problems.
If we're talking about sexual dysfunction, then "secondary" dysfunction refers to emotional blocks and difficulties to sex.  This is different to primary sexual dysfunction which is about physical causes (eg a prescription from a GP for Viagra may be helpful to a gay man to address a primary sexual dysfunction).
Working with a gay sex therapist, secondary sexual intimate problems can be addressed such as:-
Secondary Impotence (inability to achieve or maintain an erection – an emotional problem).
Premature ejaculation (where training techniques may be helpful).
Uncomfortable or impossible penetration (problems experienced by both gay men and lesbian women).
Inexperience of same-gender sex.
Vaginismus.
Difficulty/inability to orgasm.
Partners have different sex drives
Partners have different concepts about what is "good" sex.
Sexual fantasies not matching up to reality
'Lesbian bed death' (long-term emotional intimacy interferes with sexual intimacy)
Body dimorphism (self-worth/self-esteem issues).
… and many more issues.
---
Skype: Gay Couple Video-Therapy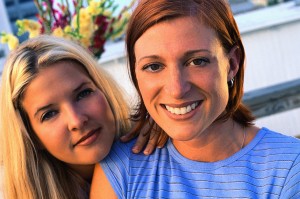 For gay couples who are interested in working with a professionally qualified Gay Couple Therapist via Skype video counselling sessions, GayCoupleCounselling.com reaches out to work with gay couples throughout the world.
Not looking for online gay couple relationship therapy? Try our Portsmouth in-person Face-to-Face services.
Ideal for:
Gay and lesbian couples in a long distance relationship (different towns, counties/states or even different countries).
Gay relationships where the couple live away from one of our professionally qualified gay couple Skype therapists.
GayCoupleCounselling.com uses Skype Video Chat.
Our video couple-counselling services for LGBT relationships uses Skype's "group video chat" service and is targeted toward gay couples, lesbian couples, mixed-sexuality couples in intimate/committed relationships who wish to use  GayCoupleCounselling.com's therapy services but who are either unable to travel to a face-to-face/in-person meeting, or who are in a long-distance relationship.
Long-distance/remote couple relationships are couples who are in separate countries or separate counties/states/towns who wish to work with GayCoupleCounselling.com specifically as a Specialist in LGBT Couples Counselling.
Benefits of using Skype for Couple Counselling.
Not all relationships are in the same home: in the same city, same county/state or even the same country!
Long distance couple relationships struggle with conflicts as much as living-together relationships.
Working with your partner via Skype with a qualified & experienced gay couples counsellor can be an appropriate therapy for your relationship problems.
The same therapeutic boundaries are maintained: time boundaries, session schedule's and working practices.
Using Skype.
Most couples prefer to use two devices (eg 2 x computers, a computer and a Skype-enabled Smart Phone etc…) but if the couple can tolorate to sit very close to each other then a single Skype camera will suffice;  the couple need to be able to look at each other from time to time The choice to use one or two Skype devices is yours, though.
Confidentiality & Skype Video Conference.
Skype has a position on confidentiality which may effect some couples' decision to participate in Skype video conference couple counselling – a version of Microsoft's policy on Skype is here: http://memeburn.com/2011/07/microsoft-and-skype-set-to-allow-backdoor-eavesdropping/
Time Differences.
Skype couple counselling can be ideal for remote/Long-distant relationships – but we will have to manage any time-differences.
Outside-of-session Contact.
It is sometimes necessary to make contact with the counsellor outside of the sessions (e.g. to cancel or rearrange an appointment). When emailing Dean, best practice is to CC your partner in the email.  Unless it has been agreed otherwise by everyone, individual contact with Dean without the knowledge of the partner is not advisable, but we will manage this as far as possible should it become necessary.
Whilst attempting to engage in contact beyond the time-boundaries and therapy-boundaries is discouraged, we will manage situations as they arise.
Does Skype permit Counselling / Therapy?
Skype does not prohibit counselling and therapy via its communication service. From the Terms of Service (http://www.skype.com/intl/en-us/legal/terms/tou/) - extracted August, 2012 -  (red highlighting added) :-

5.7 Content of Communications: Skype is not the source of, does not verify or endorse and takes no responsibility for the content of communications made using the Software. By using the Software, you agree that any content that you submit may be transmitted to the recipient of your communication. The content of communications is entirely the responsibility of the person from whom such content originated. You therefore may be exposed to content that is offensive, unlawful, harmful to minors, obscene, indecent or otherwise objectionable. The content of communications may be protected by intellectual property rights, which are owned by third parties. You are responsible for the content you choose to communicate and access using the Software. In particular, you are responsible for ensuring that you do not submit material that is (i) copyrighted, protected by trade secret or otherwise subject to third party proprietary rights, including privacy and publicity rights, unless you are the owner of such rights or have permission from their rightful owner (ii) a falsehood or misrepresentation (iii) offensive, unlawful, harmful to minors, obscene, defamatory, libellous, threatening, pornographic, harassing, hateful, racially or ethnically offensive, or that encourages conduct that would be considered a criminal offense, gives rise to civil liability, violates any law, or is otherwise objectionable; (iv) an advertisement or solicitation of business; or (v) impersonating another person. Skype reserves the right (but shall have no obligation) to review content for the purpose of enforcing these Terms. Skype may in its sole discretion block, prevent delivery of or otherwise remove the content of communications as part of its effort to protect the Software, Products or its customers, or otherwise enforce these Terms. Further, Skype may in its sole discretion remove such content and/or terminate these Terms and your User Account if you use any content that is in breach of these Terms.
Contact us today for Gay Couple Video Counselling.
Are you a gay or lesbian couple, a couple in a mixed-sexuality relationship, looking for support and professional assistance in managing your relationship conflicts?
1) Look through the directory for a therapist who you'd like to contact or 
2) Contact us to discuss your needs.
---